Leadership
Leadership
TechSoup is made up of inspired people, many of whom have been on board since we were founded in 1987, as well as others who have joined along the way to help us reach our goal: to see the power of technology improve lives and increase the capacity of civil society. Our 200-plus staff is a mix of technologists, business professionals, and nonprofit experts, all visionaries who work collaboratively across the globe to help nonprofits and NGOs fully realize their missions.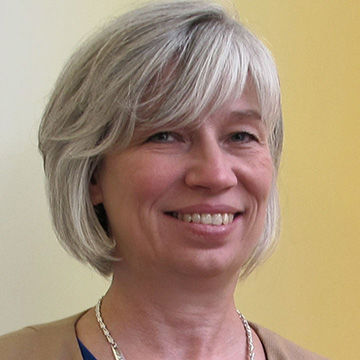 Rebecca Masisak, CEO
Rebecca Masisak joined TechSoup in 2001 to launch and chart the growth of its technology product donation program and social enterprise.
After she successfully established the program in North America, she developed an international expansion model and what would become the TechSoup Global Network. Today, it serves an international NGO audience in 236 countries and territories. Under her leadership, TechSoup has distributed software and hardware product donations that have enabled recipients to save more than US$10.7 billion worldwide.
She led TechSoup's successful bid to be selected by a consortium that was guided by the Council on Foundations as the host organization to create NGOsource. NGOsource is an equivalency determination service that helps U.S. grantmakers streamline their international grantmaking process. NGOsource has rapidly expanded its reach and is active in 126 countries.
As CEO, Rebecca has built TechSoup's capacity and reach to support the entire portfolio of TechSoup's programs. These programs bring products, information, human capacity, and resources to the communities who need them most.
Rebecca speaks about social enterprise, global networks, and data as a resource for civil society and was awarded the Full Circle Fund's prestigious Full Impact Award in Technology. She's a board member of the Telecentre.org Foundation and volunteers with SAGE (Students for the Advancement of Global Entrepreneurship). Rebecca proudly co-leads the Bay Area Social Enterprise Leadership Forum. In 2017, she was named one of "The Most Influential Women in Business" by the San Francisco Business Times and was included in the annual list of the 50 most influential leaders in the U.S. nonprofit sector by the Nonprofit Times. She obtained her MBA from the Columbia University Business School.
SHOW BIO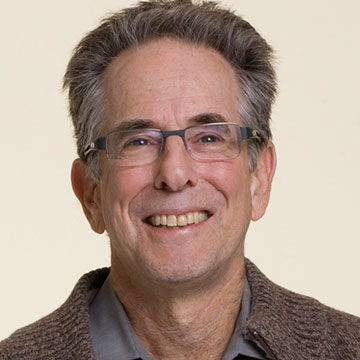 Daniel Ben-Horin, Founder and Chief Instigator
Daniel Ben-Horin created TechSoup (as "CompuMentor") in 1987 by tapping volunteer resources on the WELL, one of the first online communities.
As CEO and then co-CEO until 2013, he helped guide TechSoup's evolution from a small, local nonprofit to a globally respected entity with 200+ employees and a budget of US$33 million.
Currently, as founder and chief instigator, he fosters new opportunities for corporate, foundation, and nonprofit partners around the globe. He finds ways for them to optimize their social benefit impact by utilizing TechSoup's channels, resources, and relationships. He speaks and writes frequently on issues related to the underserved's access to technology.
In April 2009, he received the 2009 "Lifetime Achievement Award" from the Nonprofit Technology Enterprise Network (NTEN). Presenting the award, Vince Stehle, director for the nonprofit sector program at the Surdna Foundation, said, "[This award is] given each year to a person who has pushed the nptech community forward. This push might be in the form of innovation, or thought leadership. In the case of Daniel Ben-Horin, the 2009 recipient and co-CEO of TechSoup Global, it's both. Everyone who works in our field owes him a debt of gratitude for revolutionizing how we get and share software and information."
In July of 2009, Ashoka named Daniel as one of its senior fellows. On four occasions, he has been named by The Nonprofit Times to its annual list of the 50 most influential leaders in the U.S. nonprofit sector.
His thoughts on technology, innovation, and social change appear on The Huffington Post and on the Stanford Social Innovation Review blog.
SHOW BIO